News

December 18, 2019 - Electric bicycles for rent!
We now also offer electric bicycles for rent for 300 SEK/day. Experience Umeå and its surroundings in the best way and get to your destinations by bicycle quickly and easily. You can rent regular bicycles without electric power (foot brakes 7-8 gears or 24 gears) from 120 SEK/day and of course it becomes cheaper per day the longer you rent. Welcome!
December 18, 2019 - Next year's model of Skeppshultcycles has now arrived
Skeppshult bicycles 2020 are now in the store. Welcome!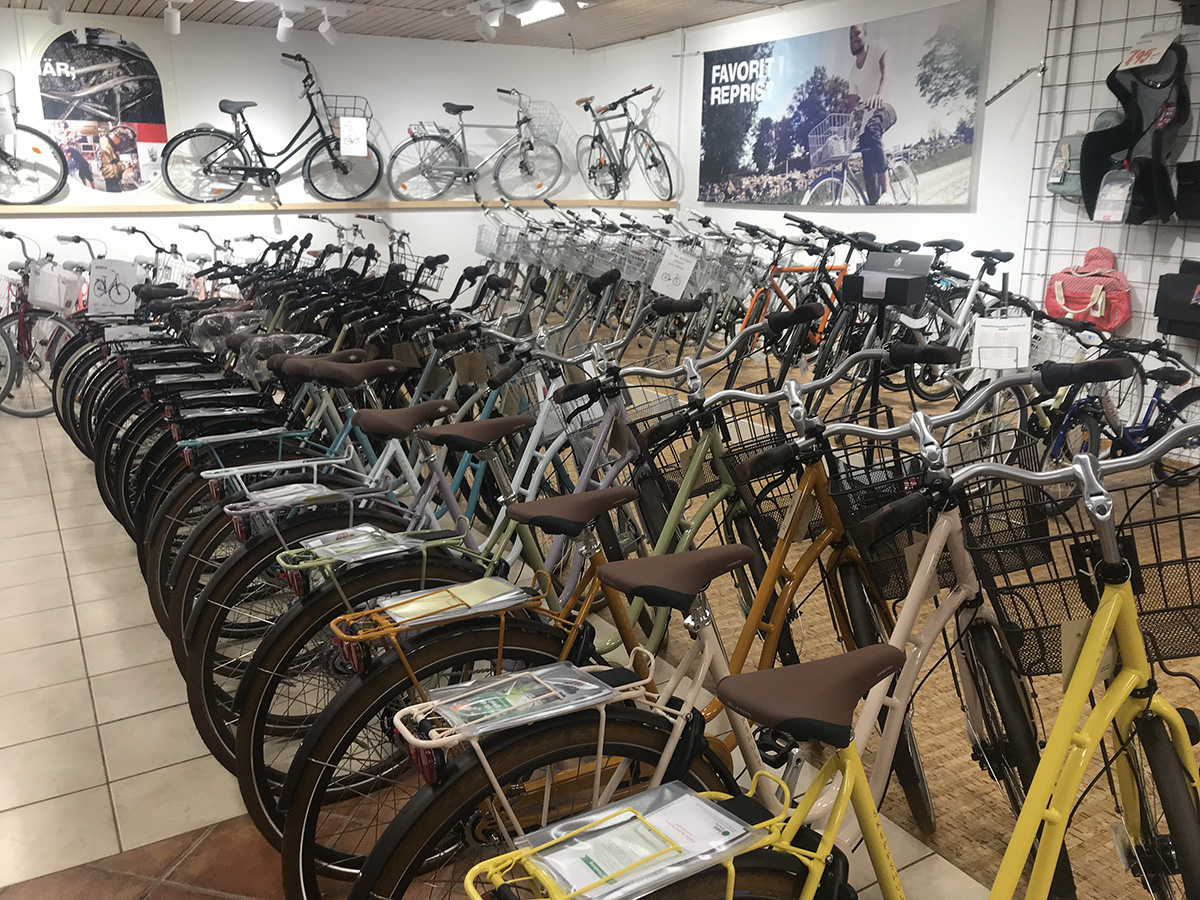 October 16, 2019 - Favorite EL with foot brake 7 gears
The feeling is "the seventy's", the experience is definitely present (or even future). Brand new model with Shimano's latest powertrain (engine and battery). Everything is left from our "usual" Favorite, including the fixed basket. This year's most fun and most useful bike. A favorite.
We at Cykel & Mopedhandleraren are open as usual. Our opening hours are Mon-Fri from 08.00 to 17.30 and in fact also open on Saturdays between 10.00 and 13.00. We hope to see you soon. Welcome!